Architectural BIM
Advenser realizes the advantage and significance of BIM (Building Information Modeling) in the construction industry today. We work alongside Architects, General contractors, Builders, Home owners and Engineers to present their work in a Building Information Model, enabling them to cut down on time and costs, offering them more value for money than what can be gained from conventional 2D drafting. Our services for Architecture include 3D BIM Modeling, Revit modeling, 4D BIM and 3D building modeling.
We provide BIM services in MEP, structural and facade industries as well.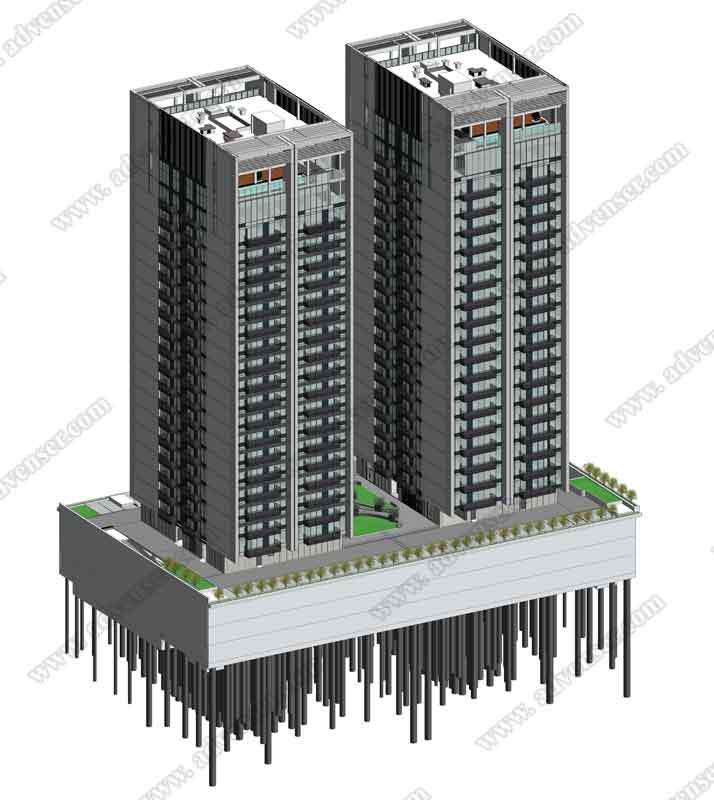 BENEFITS OF BIM
The various benefits of BIM as enjoyed by the different parties involved are listed below.
During Pre-Construction stage
Allows to verify if the proposed design is feasible financially
If not, it instantly creates a new design within the constraints of desired time/cost parameters
Allows architecture/engineering documentation
During Designing stage
3D visualization during any stage of design process
Accurate 2D drawings extraction during design
Determines if the 3D model is constructible at the site
Extraction of parameters for sustainable building design performance analysis and evaluation
Analysis and correction of building design in detail
Contains intricate details on the structure, site and proposed materials of the building
Enables accuracy in cost estimates and budget control
During Fabrication stage
Accurate visualization of the building with real time parameters
Better onsite coordination of services in construction sequencing
Detects conflicts or clashes and allows resolution for the entire building
Reflection of a minor change in the digital database throughout the model
Construction documents creation containing minute information regarding the structure, quantities, materials
Easy facility management and maintenance
Look no further. Contact us today.