Building Information Modeling
BIM and CAD services to Architectural, Mechanical, Structural, MEP, Facade industries for Architects, Engineers, Builders, General Contractors
Building Information Modeling Services
Advenser provides BIM modeling services to Engineers, General and specialty contractors, fabricators, building owners and architects. We provide Architectural BIM, Structural BIM, Steel detailing, MEP BIM and Facade BIM services.
What is BIM: BIM can simply explicate as a digital representation of a building. It is spread over the AEC industry as many organization and countries have made it mandatory for large scale projects. BIM is not just about 3D modeling, it depicts the whole project lifecycle management.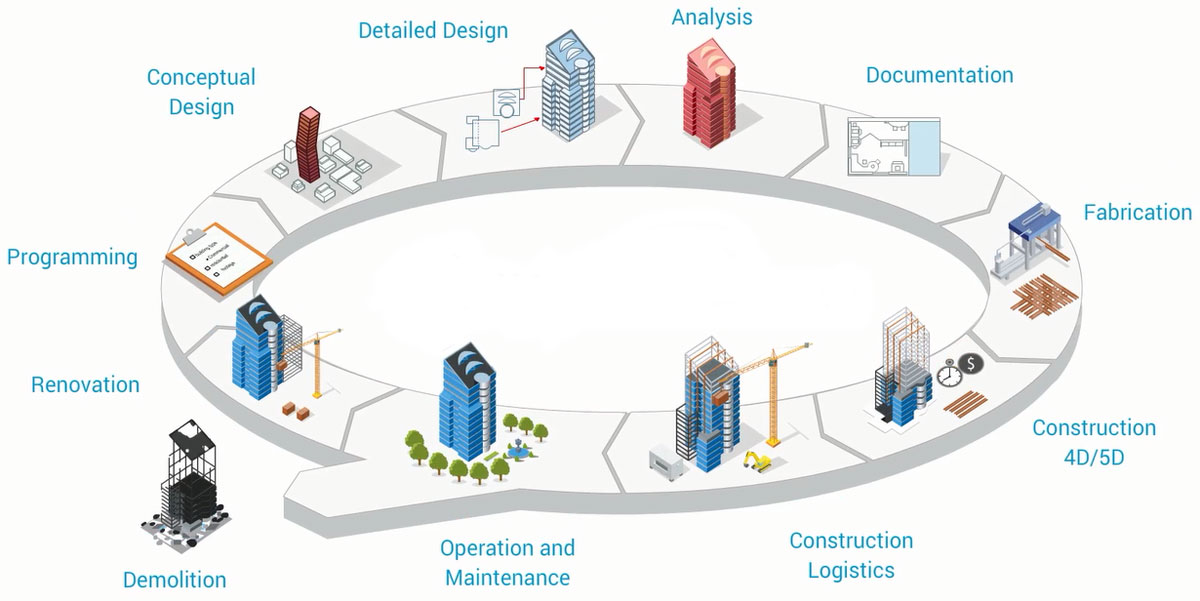 Why use BIM:
Over  recent  years,  Building  Information  Modeling  (BIM)  has  emerged  in  the construction   industry  to enhance better coordination   and   information   communication. The usage of BIM technology begins from the design stage and continue to the end of construction stage. BIM is much more than just a 3D model created using a modeling software; BIM makes users take faster decisions on materials, costing, timings, measurements, design, collaborations, integrations – because all data can communicate with each other in a virtual model. BIM implicates the whole life cycle of the building integrated with the people and the services it delivers.
BIM also provides adequate information for building performance analysis and evaluation, which is of vital importance for sustainable building design. BIM provides accurate and extremely reliable information about the building, the structure, the materials used, etc including green aspects such as energy efficiency and daylighting.
Integrating BIM into design decision has the potential to make smarter decisions, and positively impact overall project efficiency and quality. BIM can deliver projects that incorporate design and construction insights in a highly collaborative and owner-friendly format.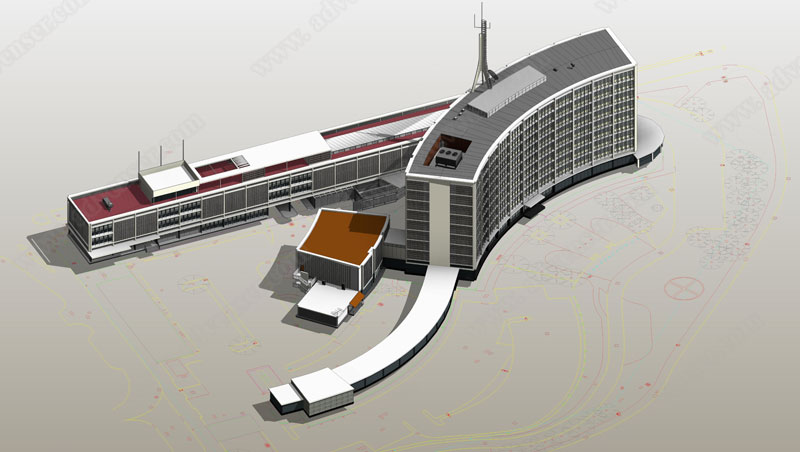 BIM or Building information modeling technology has become the inevitable choice for industrialized growth of the AEC (architectural engineering & construction) industry. Among the top benefits of BIM are:
Better Collaboration
Efficient Communication
Increased Time Efficiency
Enhanced Detail
Transparency among architects, suppliers and clients
Design control and reduced design errors
Better documentation and construction cost control
Reduced reworks
BIM is now used by many professionals from the construction industry to have Cost estimation, Construction planning, prefabrication, scheduling, visualization and facility management
General Contractors
BIM enables the Contractors with better control over their construction endeavors. With the use of BIM technology, they can utilize precise data, convey better coordination and take better decisions. They can effectively eliminate glitches and plan their ventures well to reduce cost and ensure better upshots in less time.
Architects/designers
Architects use BIM technology to collaborate and coordinate more effectively. BIM makes architects designers to explore and track numerous alternatives from conception, in more detail and at a rapid pace. BIM aid architects to study and analyze design concepts effortlessly and keep up the coordinated and reliable design data throughout the modeling process with more accuracy. Since BIM enables the architects to know how the completed building will look, early predictions of errors, clashes and modification requirements can be done.
Builders/ Project Owners
Project Owners want to receive a full set of information to run their facility. BIM technology enables them to have more control over their designs by contributing brief information, guidelines and constraints into an architect's models. It gives more control over the progress of the project and to get regular target estimations and reports. It ensures a better visualization, understanding and more coordinated end product.
Facility managers
BIM technology enhance speed and precision of any future developments -eliminating examination works. BIM makes Facility managers to reduce the number of inspection of the work by overseeing the defects within the model as and when they occur. It also aids in enhanced space management, streamlined maintenance, efficient utilization of energy, renovations, improved lifecycle management.
BIM has key roles in various stages of building lifecycle – infrastructure planning, disaster planning, LEED evaluation, Lighting analysis, Site utilization planning, Energy analysis are a few among them. According to latest studies and reports from AEC industry, BIM has a bright future and BIM technology will have a widespread acceptance among professionals and countries.
Advantages of outsourcing BIM
The BIM services providers will be equipped with skilled resources and latest technologies. This can be a great advantage to people who seek to outsource their projects. Companies can save money on resource, software licenses, infrastructure, maintenance, etc. Another advantage is time saving. Companies can also save on time as it provides them with ready-to-go solutions.
The Advenser Advantage
Over a decade, Advenser has been helping architects, designers and contractors to implement and use BIM technology in their office. Advenser ensures that only top class professionals are hired and each project receives exclusive attention to ensure the highest possible accuracy.
Extensive experience in dealing with clients around the world
Vast experience from over 2,000 delivered projects.
Stability and flexibility of resources
Expertise in latest technologies & software
Timely delivery
QA team to resolve issues at an early stage
Specialized teams for Architectural, Structural, MEP, and Façade.
Look no Further. Contact us Today !